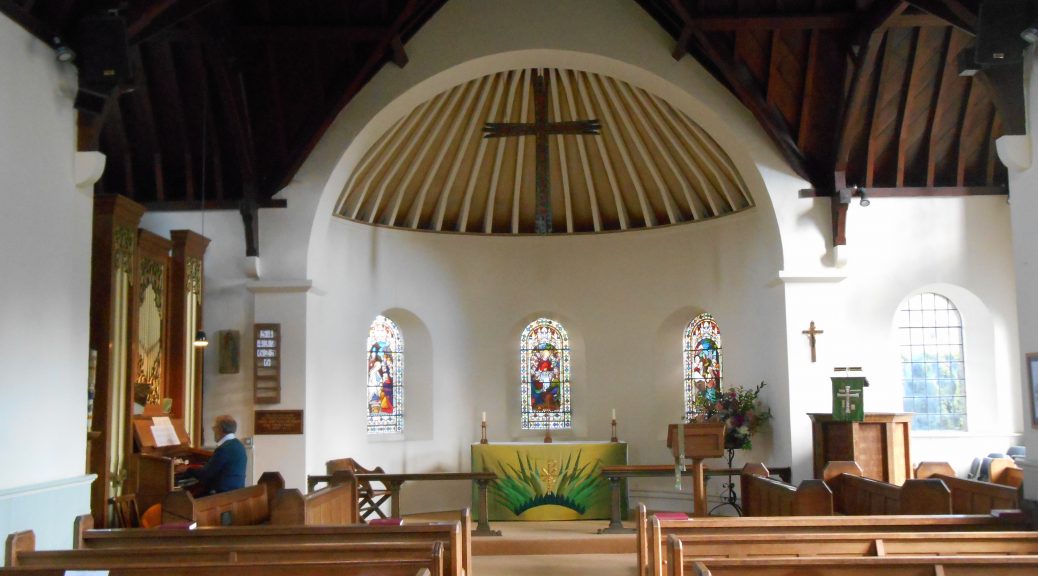 JUNE UPDATE
We are very fortunate that at Holy Trinity we have been able to offer various ways of engagement for people of ages. Journeying with families and our young people is a big focus of our mission and ministry. We have ensured that there is something taking place for them during the month – from our Family Communion, all-age worship, liturgy bags, Wild Church, Trinity Kids and Rooted.
However sadly, due to their current unsustainability and the impending interregnum which will only stretch our resources, time and energy so far, it has been decided that both Trinity Kids and Wild Church will come to an end and be 'put to bed' for the time being.
While this is a shame, please do not think that children are no longer integral to our vision to be 'the church at the heart of the community'. We have just had to make the most pragmatic choices in the here and now. With our revised worship pattern, keeping the all-important and cross-generational worship of Family Communion and (now) Third Sunday Praise, alongside our engaging and worship relevant liturgical play bags and books, I hope you feel that this creates a sustainable way forward into the interregnum, and ensures our welcome, worship, prayer and praise, keeps the inclusion of all (especially our young people) at the centre of our life together at Holy Trinity.  
_____________________________________________________________________________
We are an inclusive community church, where all are warmly welcomed to come and worship with us. We hold regular Sunday services with a varied pattern of worship throughout the month for all to engage with.
In addition, Holy Trinity is present throughout the various rhythms of life, offering baptisms, weddings and funerals. If you would like to arrange one of these special services and find out more information click HERE.
At Holy Trinity, our vision is to "be the church at the heart of the community – a welcoming, inclusive and growing church for all, where everyone is encouraged, inspired and nurtured on their journey of faith and Christian living. To offer loving care and support for each other, the wider community and the world, by sharing in the Good News of God's love."
We also have links with various charities and often have fun social activities to raise funds for our Church and other good causes.