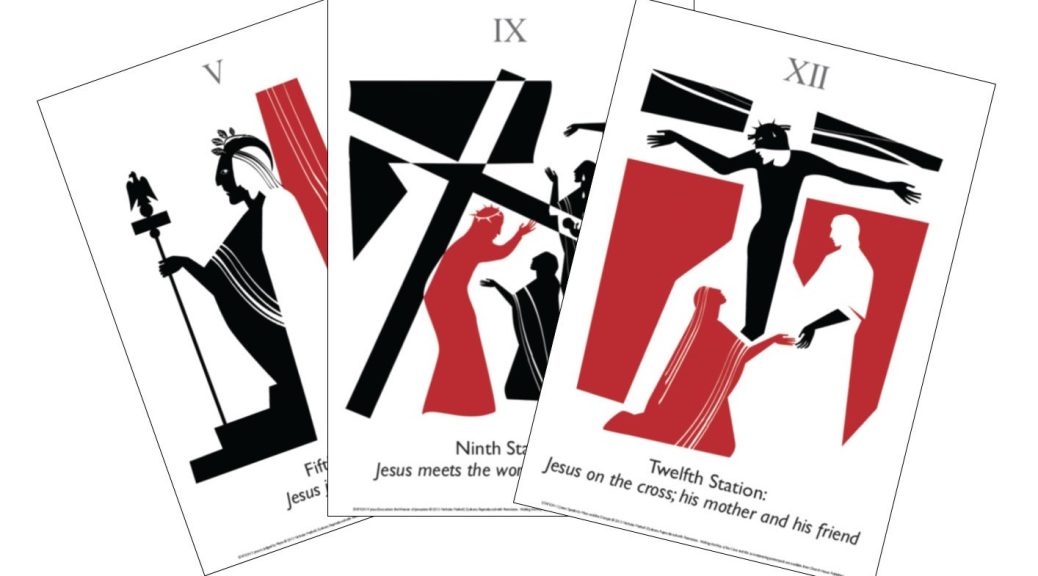 Stations of the Cross 2023
Stations of the Cross 2023
Many thanks to all those who joined us journeying through the Stations of the Cross this Lent. Each week we 'visited' and spent time with three different Stations – key events in the final hours of Jesus' life.

Each station was accompanied by original music composed and performed by Daniel King Smith and Andy Smith, featuring Esther King Smith.

Sadly, due to Facebook's overeager copyright protection not all the videos of the services are available to view on the page below. You should still be able to watch them through our Facebook page though and find them in the 'videos' section.
Stations 1-3 (1st March)
Stations 4-6 (8th March)
Stations 7-9 (15th March)
Stations 10-12 (22nd March)
Stations 13-15 (29th March)